How do we create a Family Culture that embodies your values?
Are you an informed and flexible Trusted Adult in the lives of kids around you?
Are you prepared to tackle the hard conversations as they come?
Are you creating family practices that teach and uphold consent, autonomy, and healthy relationships?
Kids thrive in supportive and communicative environments. Yet we as parents and caregivers aren't always prepared to have honest comfortable age appropriate conversations. Sometimes we don't even know how to make our actions match our values. My work centers around training Trusted Adults and creating spaces to support adults who are determined to create a Family Culture that supports and embodies their unique family values. From bodily autonomy to LGBTQIA+ inclusion to age appropriate ways about the hard stuff in life, I work to help give every caregiver the tools to create value consistent conversations with kids around sexuality, relationships, and social emotional learning.
Whether you feel like you are generally knocking it out of the park and just need a little bit of help in one facet of your world or you feel like these are nearly unattainable and unimaginable asks, I'm here to support you in it. I believe that healthy and intentional Family Culture and informed and skilled Trusted Adults can change the world. They can change the world for single kids and they can set the foundation that changes the world more broadly. Healthy and supported kids become healthy and supported adults! It is my honor to do the work of helping support families in this work.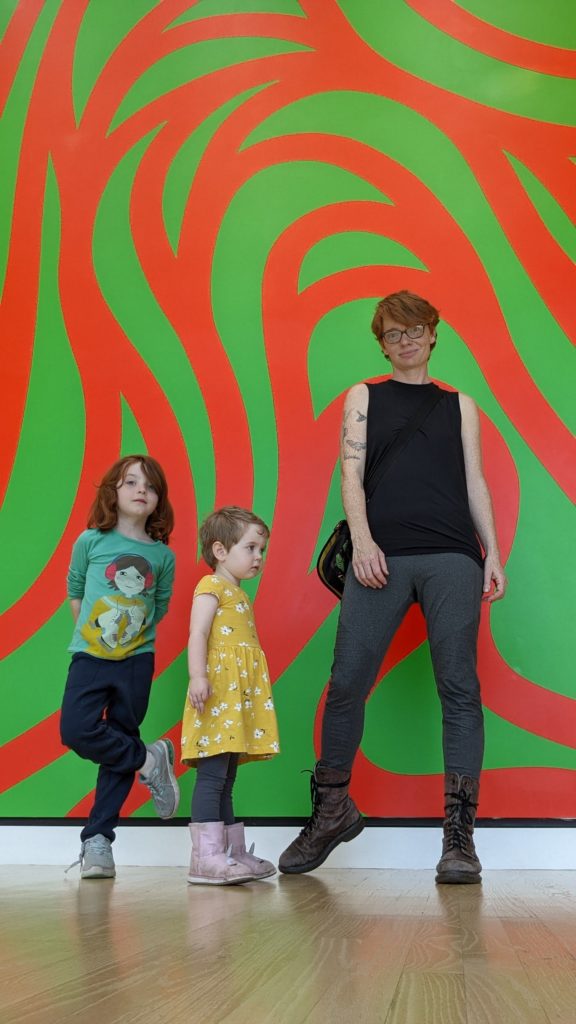 Parents and caregivers are the primary educators in their children's lives. We are the place where kids learn emotional safety, where they turn for regulation, and where they learn healthy boundaries and communication. We want to create safe healthy relationships where kids know that they can come to ask questions and get information, but our culture doesn't always prepare parents for the random (sometime awkward, sometimes sad, sometimes hilarious) questions and conversations.
I facilitate classes designed to support you (and the other trusted adults on your parenting team!) continue to become the informed and askable presence you want to be for the kids in your life. The adults I work with come to my trainings searching for tools to tackle the continual and tricky work of creating a family culture that supports their kids. I also do 1:1 sessions with parents and caregivers who need a little extra confidential insight into their individual situations.
These trainings are not therapeutic interventions and they are not designed as a substitute for therapy. These are a chance to learn (or refresh on) bodily autonomy, self-worth, self-regulation and co-regulation techniques, vessel building for tough conversations with kids, and all the rest. Many trainings also offer an opportunity to practice the techniques explained so that we are a little better prepared to use them when the question from the backseat at 7:45 am throws us for a curveball. This is the stuff we are all better caregivers when we remember and are ready to implement.